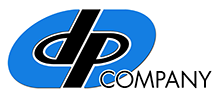 DropForYou.com
7743 State Rd. 471, Bushnell, 33513, Florida, United States
CALL US: 352-678-3661
Fax: 352-568-2232
Email: DropForYou.com
---
URL: http://www.dropforyou.com/25-Booster-Jumper-Cables-1-Gauge-Grip.html
---
25' Booster Jumper Cables 1 Gauge - Grip
---
---
Description
---
The Grip 1-Gauge Booster Cable stretches 25 ft. in length, giving you enough distance when starting a vehicle with a discharged or dead battery. Temporarily connect the booster cables to the batteries of another vehicle or external power source to the dead vehicle battery. Using this external power supply, it makes roadside emergencies such as jump-starting a discharged car, van, truck or RV an easy task. This Jumper Cable set is heavy duty with high tension copper jaw clamps. It's flexible design allows you to use with ease while avoiding tangles and knots. You will always be prepared in the case of a dead battery with these Heavy Duty Jumper Cables.
Length: 25'

Construction: Metal and ABS Plastic

Packaging type: Color Printed Box

Use to jump dead batteries in cars, boats, snowmobiles, ATVs, and more.

Insulated color coded cables and handles provide added safety and identification

25 ft. tangle free cable design is suitable for both 12/24 volt systems

Heavy duty copper jaw clamps